WORK WITH
THE RIGHT PEOPLE
We belong to an elite group of companies that have passed rigorous qualifications to attain the following certifications:
Microsoft Gold Hosting Partner


Partners with a Gold competency have demonstrated the highest, most specialised ability and commitment in a specific business solution area. Microsoft recognises them for offering best-in-class solutions to customers and for undergoing a rigorous, auditable approval process.
Our staff have the training and ability to develop cutting-edge solutions (applications, consulting and deployment) based on Microsoft's platform and technologies, and we work together with Microsoft to deliver the latest applications via a subscription method to clients right around the world.

"The Microsoft Australia Partner Awards provide us with the opportunity to celebrate the success of our local partner network"
Evan Williams, Small and Medium Business & Partner Group Director, Microsoft Australia
Microsoft Silver CRM Partner
Only the top 5% of Microsoft Certified partners worldwide hold a Silver competency. To get the award, partners have to employ a minimum number of Microsoft Certified Professionals, each of whom must demonstrate a level of technical expertise and a proven ability to deliver solutions featuring Microsoft products.
As a Microsoft Certified Partner, we have 24/7, 365 days-a-year access to support from Microsoft, just in case your project needs it.
Microsoft Silver Data Platform Competency
With an increasing mountain of data to manage and secure, companies are demanding more cost-effective and flexible data platform solutions, as well as high-scale, high-performance data warehousing. We have the software, training and support to build a winning strategy around proven, enterprise-class data-platform technologies.
Citrix Solutions Advisor

Citrix Solution Advisors are a network of trusted advisors who work with the Citrix sales team to make sure that virtualization and networking optimization solutions are delivered successfully. Our staff receive ongoing training from Citrix to ensure we remain at the forefront of developments in technology.
"I'm so impressed with what OBT have done with their Dynamic Server Platform. I've just come from a breakfast launch by a major global outsourcer of a similar Infrastructure-as-a-Service product. It took them 3 years and millions of dollars to do what OBT have done in a month. You should be very proud of the work your team has done in such a short timeframe."
Philip Meyer
Technology Specialist at Microsoft Australia
Why should you care? For starters, there are more than one million cyber-attacks each day. To avoid being just another statistic, we highly recommend that
Read More »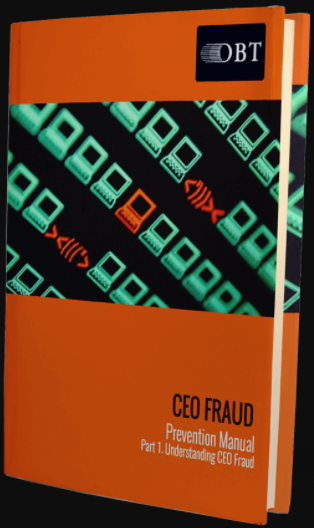 THE CEO FRAUD PREVENTION MANUAL
Niche Environment & Heritage
Niche opted for OBT's cloud-based "Desktop Anywhere" service, a hosted desktop service that offered access to Windows applications, data storage, licensing, network management and technical support for a fixed monthly fee. Compared to other cloud services, Desktop Anywhere offered Niche a high degree of customisation in its applications. OBT assumed responsibility for keeping Niche's systems up and running, and allowed Niche staff to concentrate on their particular areas of expertise and productive client work.