SOLUTIONSPioneering the Cloud since 1999
OBT was established in 1999 by Shane Muller. From the very beginning we offered private cloud hosting services, and we've been at the forefront of the same industry ever since.

Unlike some other businesses in our field, we haven't just jumped on the cloud bandwagon. We've got a proven track record that has withstood the dot com crash and a global financial crisis, and we continue to thrive as more businesses realise the benefits of cloud computing.

Today, we operate from four locations globally and offer a comprehensive set of cloud hosted services that span Desktop-as-a-Service, Unified Communications, Security and Digital Workplace Transformation.
"I'm so impressed with what OBT have done with their Dynamic Server Platform. I've just come from a breakfast launch by a major global outsourcer of a similar Infrastructure-as-a-Service product. It took them 3 years and millions of dollars to do what OBT have done in a month. You should be very proud of the work your team has done in such a short timeframe."
Philip Meyer
Technology Specialist at Microsoft Australia
Why should you care? For starters, there are more than one million cyber-attacks each day. To avoid being just another statistic, we highly recommend that
Read More »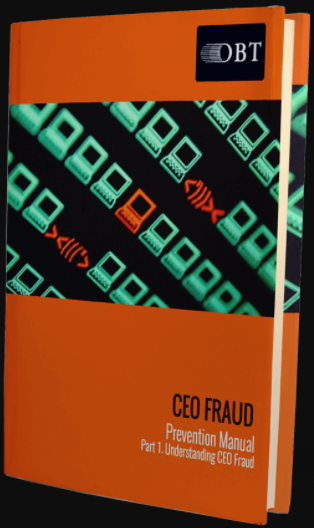 THE CEO FRAUD PREVENTION MANUAL
Niche Environment & Heritage
Niche opted for OBT's cloud-based "Desktop Anywhere" service, a hosted desktop service that offered access to Windows applications, data storage, licensing, network management and technical support for a fixed monthly fee. Compared to other cloud services, Desktop Anywhere offered Niche a high degree of customisation in its applications. OBT assumed responsibility for keeping Niche's systems up and running, and allowed Niche staff to concentrate on their particular areas of expertise and productive client work.