OPEN UP MORE MARKET
OPPORTUNITIES FOR YOUR BUSINESS
The user-friendliness of OBT's Skype for Business offering and white label service capabilities open up significant market opportunities among channel partners who are keen to maintain an exclusive relationship with their clients, yet do not have a track record or expertise in providing a wide stack of products as part of a private cloud offering.

We offer three partnership models depending on how you would like to work with us:
1. Referral Partner

This model is flexible and has no ongoing commitment. This works on an affiliate/referral partnership system whereby, if you have a customer requiring hosted IT Solutions, you would pass the lead onto us, and make an initial phone call with us and your prospect to introduce us. After that, we will then work directly with your prospect to develop a solution and close the sale for you and deliver the service. We will then bill the client directly, and pay you a commission.
2. Reseller Partner
This model is for those wanting to utilise our services and expertise while maintaining their relationship with their client. As a reseller partner, we will work along side you in a co-branded arrangement, to help develop and deliver the service with your client, while you retain key customer contact point for ongoing support, pre-sales and billing. You will maintain lead relationship with your client and be able to set all pricing.
3. White Label Partner
This model is for those wanting to maintain full control over their client relationship and utilise our services and expertise to execute solutions in the background. You will initiate, negotiate and close the sale, and then be the sole point of contact for the duration of your client relationship, covering all enquiries, support, quoting, pre-sales, and billing.

To discuss further or apply to becoming an OBT Partner, Contact one of our Solutions Consultants today.
"I'm so impressed with what OBT have done with their Dynamic Server Platform. I've just come from a breakfast launch by a major global outsourcer of a similar Infrastructure-as-a-Service product. It took them 3 years and millions of dollars to do what OBT have done in a month. You should be very proud of the work your team has done in such a short timeframe."
Philip Meyer
Technology Specialist at Microsoft Australia
Why should you care? For starters, there are more than one million cyber-attacks each day. To avoid being just another statistic, we highly recommend that
Read More »
It's no secret that many businesses, both large and small, have had their worlds turned upside down by the current pandemic. Many have had entire
Read More »
For many, the transition from the office to remote working has transformed lives merging professional and personal worlds into a hectic blur. We are only just getting
Read More »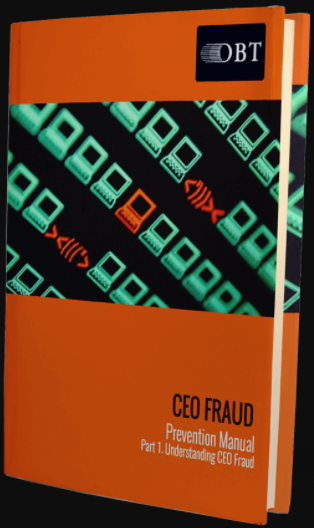 THE CEO FRAUD PREVENTION MANUAL
Niche Environment & Heritage
Niche opted for OBT's cloud-based "Desktop Anywhere" service, a hosted desktop service that offered access to Windows applications, data storage, licensing, network management and technical support for a fixed monthly fee. Compared to other cloud services, Desktop Anywhere offered Niche a high degree of customisation in its applications. OBT assumed responsibility for keeping Niche's systems up and running, and allowed Niche staff to concentrate on their particular areas of expertise and productive client work.