Skype For Business - FACE TO FACE
FROM A DISTANCE
Hosted Skype for Business
Co-ordinate communications across offices and partner sites using skype for business
OBT's Hosted Skype for Business combines all your business communications into a single tool so that your team, clients, and partners can collaborate across any workplace. Send instant messages, see where people are, and conduct voice & video conferencing from anywhere in the world – all through a consistent, familiar interface.
It's ideal if you have:
multiple offices (both at home or overseas)
mobile workers and contractors, and/or
network and partner organisations
OBT's Hosted Skype for Business is built to fully integrate with Microsoft Office. Delivered using Microsoft Skype for Business technology, there are versions available for Windows and for Mac, and mobile versions are available for Windows Phone, iPhone/iPad, and Android devices.

With communications systems fully integrated across your software and devices, your business can reduce your operating costs, while harnessing increased employee productivity by breaking down barriers to communication, promoting mobile working habits, and enabling employee work/life balance.

To find out how your business can save money and dramatically boost productivity, Contact one of our Solutions Consultants today.
"I'm so impressed with what OBT have done with their Dynamic Server Platform. I've just come from a breakfast launch by a major global outsourcer of a similar Infrastructure-as-a-Service product. It took them 3 years and millions of dollars to do what OBT have done in a month. You should be very proud of the work your team has done in such a short timeframe."
Philip Meyer
Technology Specialist at Microsoft Australia
Why should you care? For starters, there are more than one million cyber-attacks each day. To avoid being just another statistic, we highly recommend that
Read More »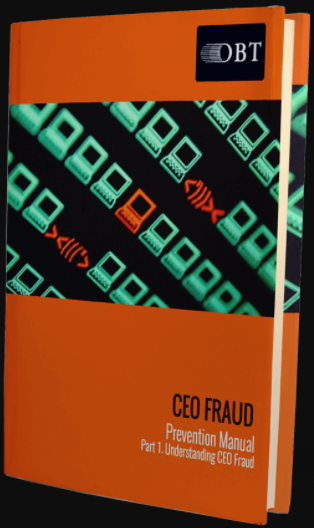 THE CEO FRAUD PREVENTION MANUAL
Niche Environment & Heritage
Niche opted for OBT's cloud-based "Desktop Anywhere" service, a hosted desktop service that offered access to Windows applications, data storage, licensing, network management and technical support for a fixed monthly fee. Compared to other cloud services, Desktop Anywhere offered Niche a high degree of customisation in its applications. OBT assumed responsibility for keeping Niche's systems up and running, and allowed Niche staff to concentrate on their particular areas of expertise and productive client work.