CYBER SECURITY
Managed Security Services
A FOUR-PRONG APPROACH: PREVENT, DETECT, RESPOND & PREDICT At OBT, we've boiled decades of expertise into a multi-faceted strategy that ensures your organisation's safety today and well into tomorrow. At the core of any cyber security strategy is the Security Operations Center—the response and recovery in case of a breach. We're experts at minimizing the impact of any data breach. But we're even more effective when you engage us to help prevent these breaches in the first place.
1.PREVENT
Ensure you have the right systems implemented to stop cyber attacks before they occur.
 2. DETECT
Along with prevention measures, it is vital to have the right levels of monitoring to detect any incidents.
Most businesses only detect a breach 15 months after it occurs
The right level of monitoring minimises the risk of breaches going undetected and unaddressed.
3. RESPOND
If a cyber breach is detected, responding swiftly (is paramount.
It is important to have the right team mobilised to focus on remediating while simultaneously addressing retrospective analysis of the breach.
This includes assisting the organisation to confidently communicate to it's customers, partners and governing bodies.
4.PREDICT
With the ever increasing sophistications of threats, the right systems in this phase include predictive systems that draw from artificial intelligence and behavioural analysis.
We put in place ongoing risk assessments and baselining to ensure our clients stay ahead of marketplace threats.
4 Critical Areas That Today's Cybersecurity Landscape Demand
CRN Impact 'Multi' Award Winners for "Most Trusted Systems"
There's a definite reason why the CRN Impact Awards named OBT the 2018 category winner of The Most Trusted Systems in Cyber Security. Through the integration of our multi-faceted security service, OBT is able—and proud—to offer a proactive strategy that evolves with the ever-changing needs of today's cybersecurity landscape.
Ready to ensure your security strategy is the most comprehensive and best equipped to protect you from cybercrime today and well into the future? Contact our security experts today to see how we can help you can safeguard your business. Read on for more information.
Request An Obligation Free Cyber Security Risk Assessment
"I'm so impressed with what OBT have done with their Dynamic Server Platform. I've just come from a breakfast launch by a major global outsourcer of a similar Infrastructure-as-a-Service product. It took them 3 years and millions of dollars to do what OBT have done in a month. You should be very proud of the work your team has done in such a short timeframe."
Philip Meyer
Technology Specialist at Microsoft Australia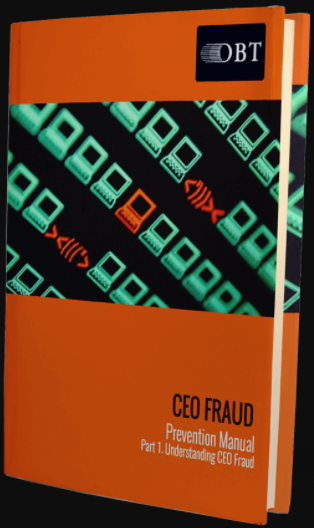 [FREE] eBook Valued At $1,250
THE CEO FRAUD PREVENTION MANUAL
Niche Environment & Heritage
Niche opted for OBT's cloud-based "Desktop Anywhere" service, a hosted desktop service that offered access to Windows applications, data storage, licensing, network management and technical support for a fixed monthly fee. Compared to other cloud services, Desktop Anywhere offered Niche a high degree of customisation in its applications. OBT assumed responsibility for keeping Niche's systems up and running, and allowed Niche staff to concentrate on their particular areas of expertise and productive client work.