INSTANT COMPETENCY
WITH USING MODERN CLOUD ADVISORY SOLUTIONS
Cloud Advisory Services & Consultants
Over the years the term 'cloud computing' has been used to describe a number of different IT solutions – from accessing your software over the internet, to moving your servers to a data centre, and services only available on the web. But exactly which one is it, and how does it benefit your business?
Cloud computing is no one service in particular – instead it's a way of providing your business with business applications or an IT infrastructure via the internet.
You still get all the benefits of the latest technologies, only without any of the associated headaches of traditional IT ownership like upgrades, maintaining hardware, backing up data and staying compliant with regulations. In the cloud, that's all taken care of by dedicated IT professionals.
Looking to move into the cloud how –  know just what type of cloud services are most suited to your business
That's where our Cloud Advisory Service comes in. We draw on over 15 years in the cloud to advise you on the right mix of cloud services to underpin your business processes and support future growth.
In a nutshell, cloud computing allows you to outsource some or all of your IT concerns, leaving you free to focus on what you do best – running your business.
For more information on how our Cloud Advisory Service can benefit you and in your business, contact one of our Cloud Consultants today.
Request A Consultation With A Cloud Consultant
"OBT have been a huge help in not only building Dell a hosted platform but also in providing advice and enablement on how to take it to market. Their team have given us confidence with their extensive knowledge of Unified Communications, hosted solutions, and a readiness to share this information with the Dell team."
Samuel Bednall
UC Practice Lead at Dell
Why should you care? For starters, there are more than one million cyber-attacks each day. To avoid being just another statistic, we highly recommend that
Read More »
It's no secret that many businesses, both large and small, have had their worlds turned upside down by the current pandemic. Many have had entire
Read More »
For many, the transition from the office to remote working has transformed lives merging professional and personal worlds into a hectic blur. We are only just getting
Read More »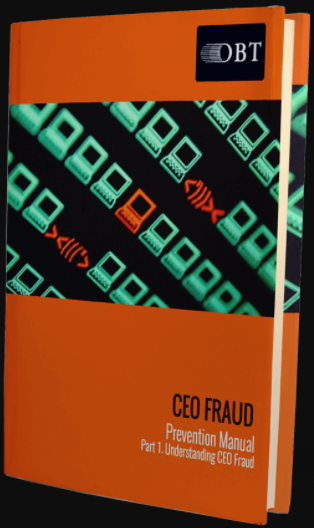 THE CEO FRAUD PREVENTION MANUAL
Niche Environment & Heritage
Niche opted for OBT's cloud-based "Desktop Anywhere" service, a hosted desktop service that offered access to Windows applications, data storage, licensing, network management and technical support for a fixed monthly fee. Compared to other cloud services, Desktop Anywhere offered Niche a high degree of customisation in its applications. OBT assumed responsibility for keeping Niche's systems up and running, and allowed Niche staff to concentrate on their particular areas of expertise and productive client work.